Considering the scarcity of ventilators in the actual context, INESC TEC and several other partners have been working on PNEUMA, a prototype for a low-cost and easy to assemble field ventilator, which aims to address the following demands: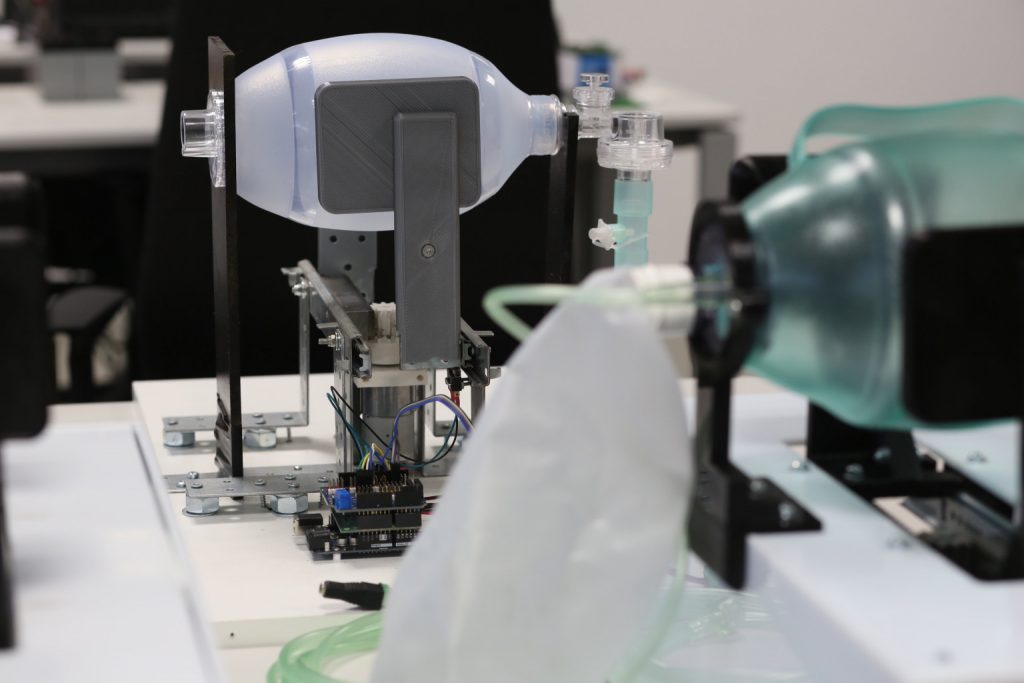 Temporary support in second and third-line hospitals:

Patients awaiting transfer to central hospitals, including patients without COVID-19.
Scenario of moderate shortage of ventilators:

Alternative to transient invasive ventilation in patients with acute respiratory failure requiring volume and respiratory rate control;

Availability of ventilators for cases that require the fine monitoring of parameters – pressure exerted, inspiratory/expiratory ratio (I:E), etc.;
Scenario of critical shortage of ventilators:

Possible alternative in the event of the complete absence of ventilators.
NOTE:
All information included in this website is preliminary and subject to change during the development of the PNEUMA prototype;
All information stems from the knowledge of those involved, and may be incomplete;
All materials on this website are available without any explicit or implied assurance;
The contents of this website shall not be considered as medical recommendations. All designs, schemes and layouts are for research purposes only, and they have not been subject of extensive clinical trials.