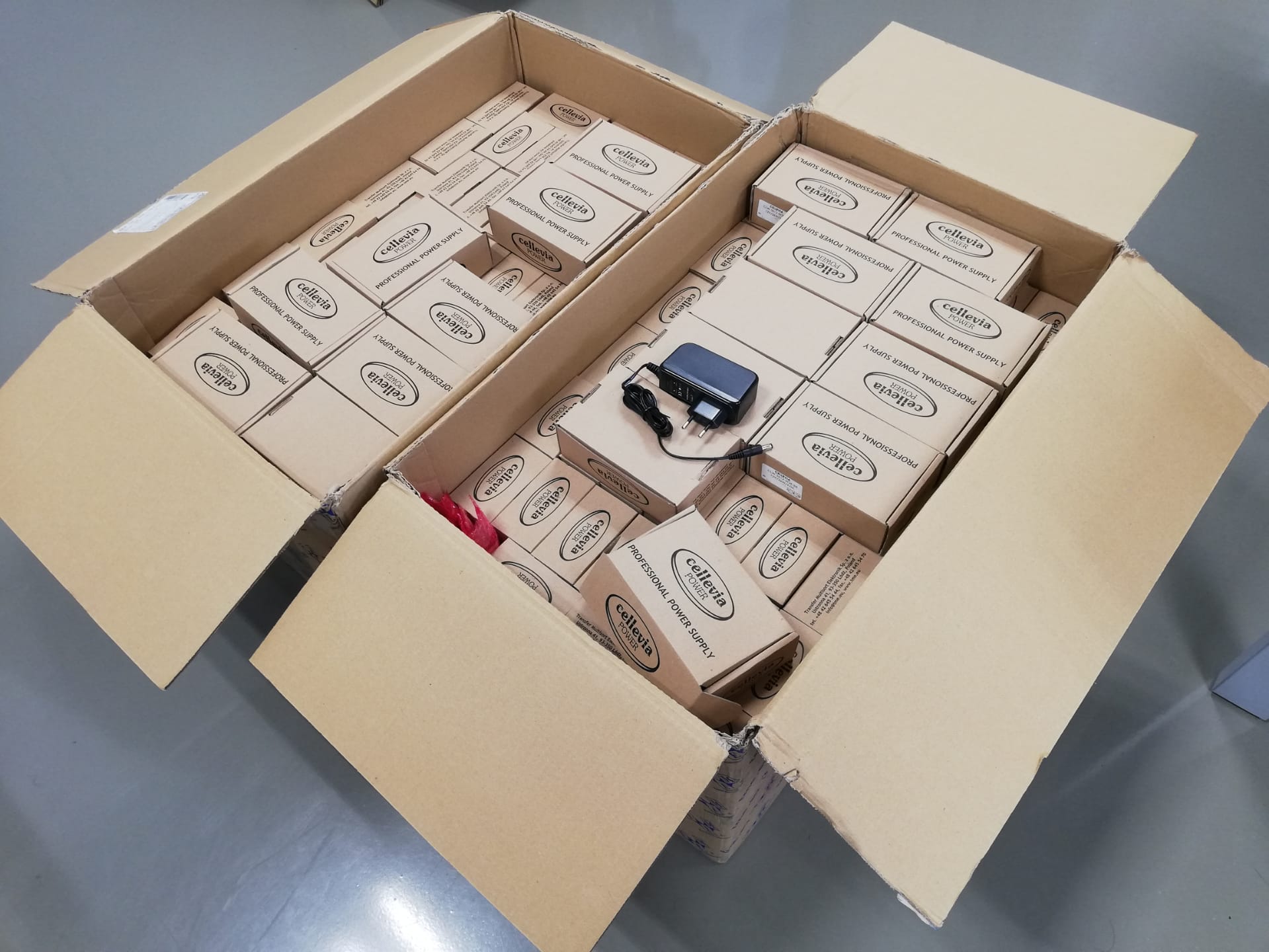 The power supplies provided with PNEUMA passed the electromagnetic compatibility tests carried out at IEP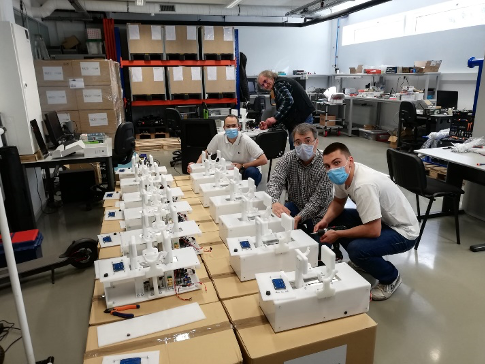 Installation of pressure sensors and firmware update, and verification of the adequate functioning of the first 49 units scheduled for delivery to ARS Norte

Arrival of the remaining 46 units of the first scheduled delivery of 49 units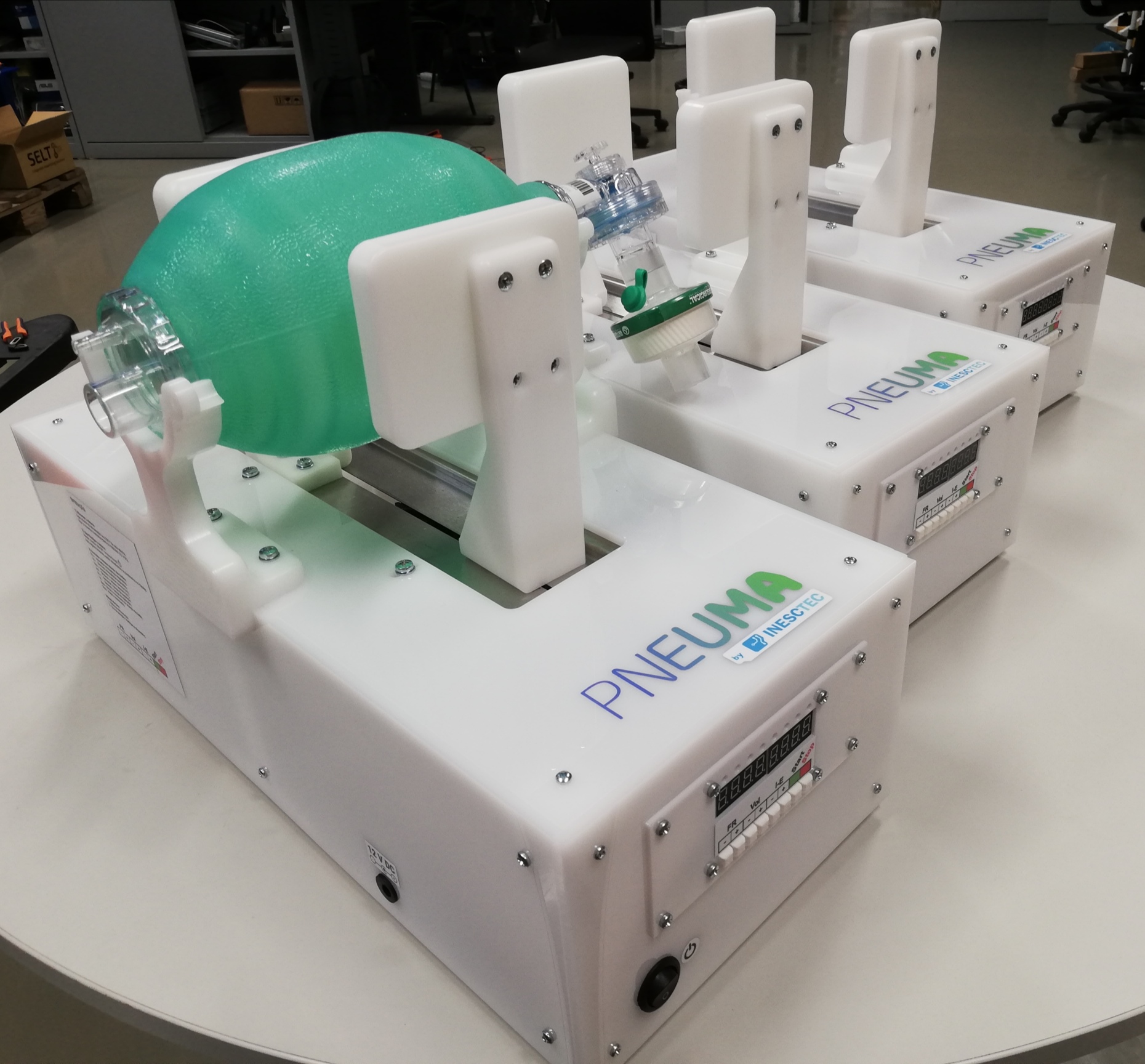 Delivery of the first three units (from 200) by the company SELT, PNEUMA #014, #015 and #016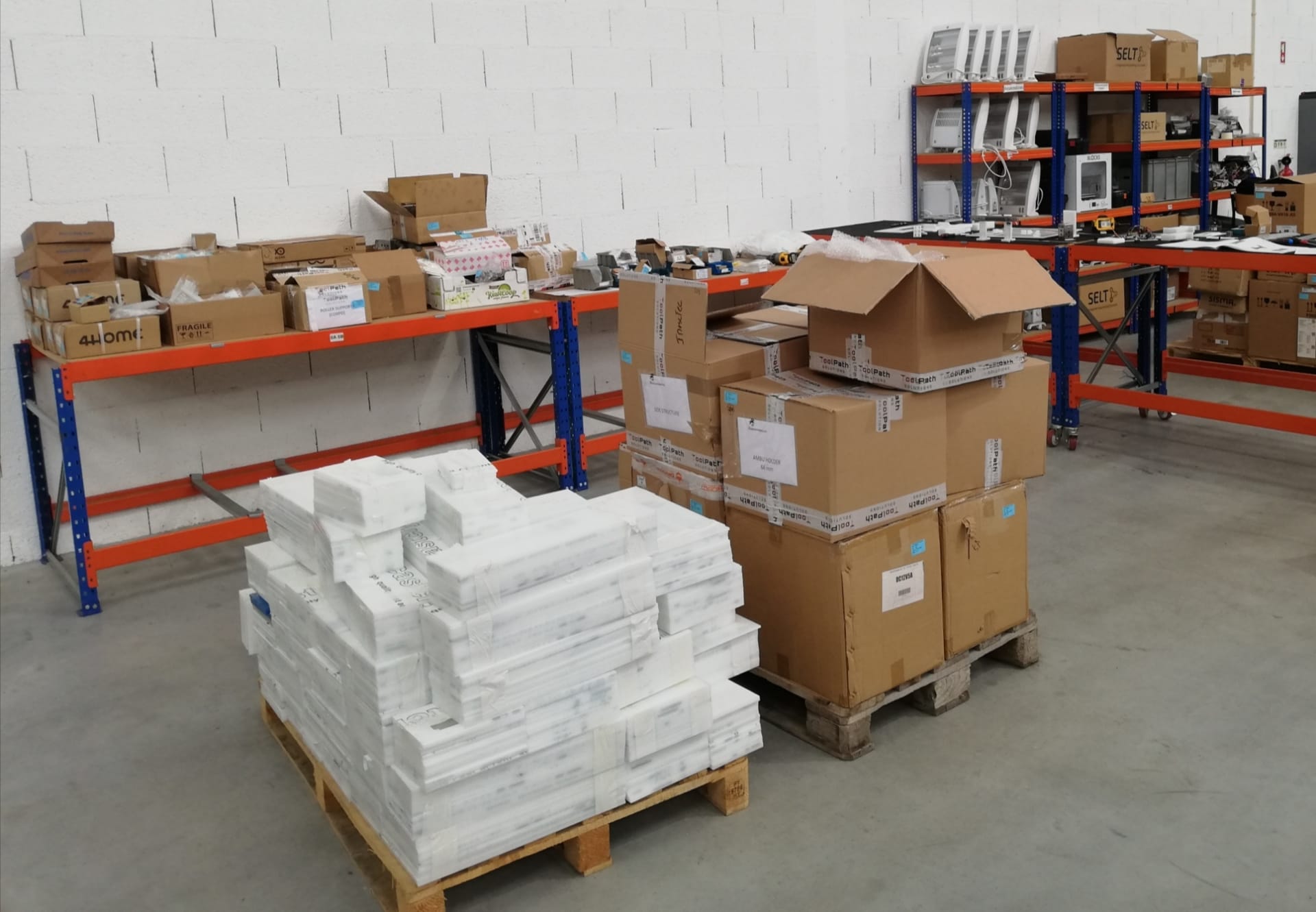 Shipping of material for the production of 200 units during the month of May, at SELT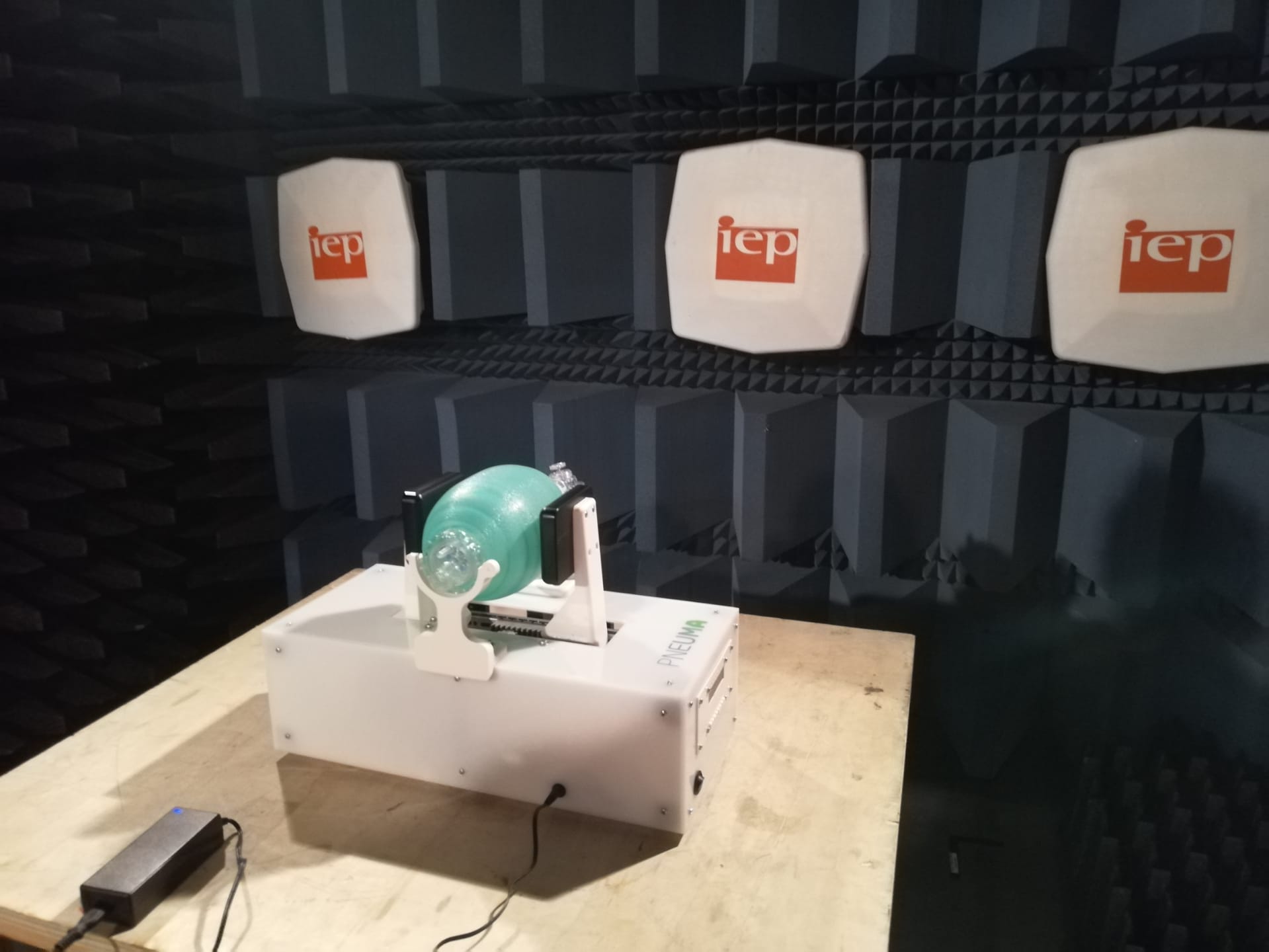 Official visit to IEP for electromagnetic compatibility, electrical safety and fire/heat resistance testing. PNEUMA complies with the class A limits of EN55011 (referenced by the EMC product standard EN60601-1-2). All materials used passed the fire and heat tests, according to the conditions they're installed.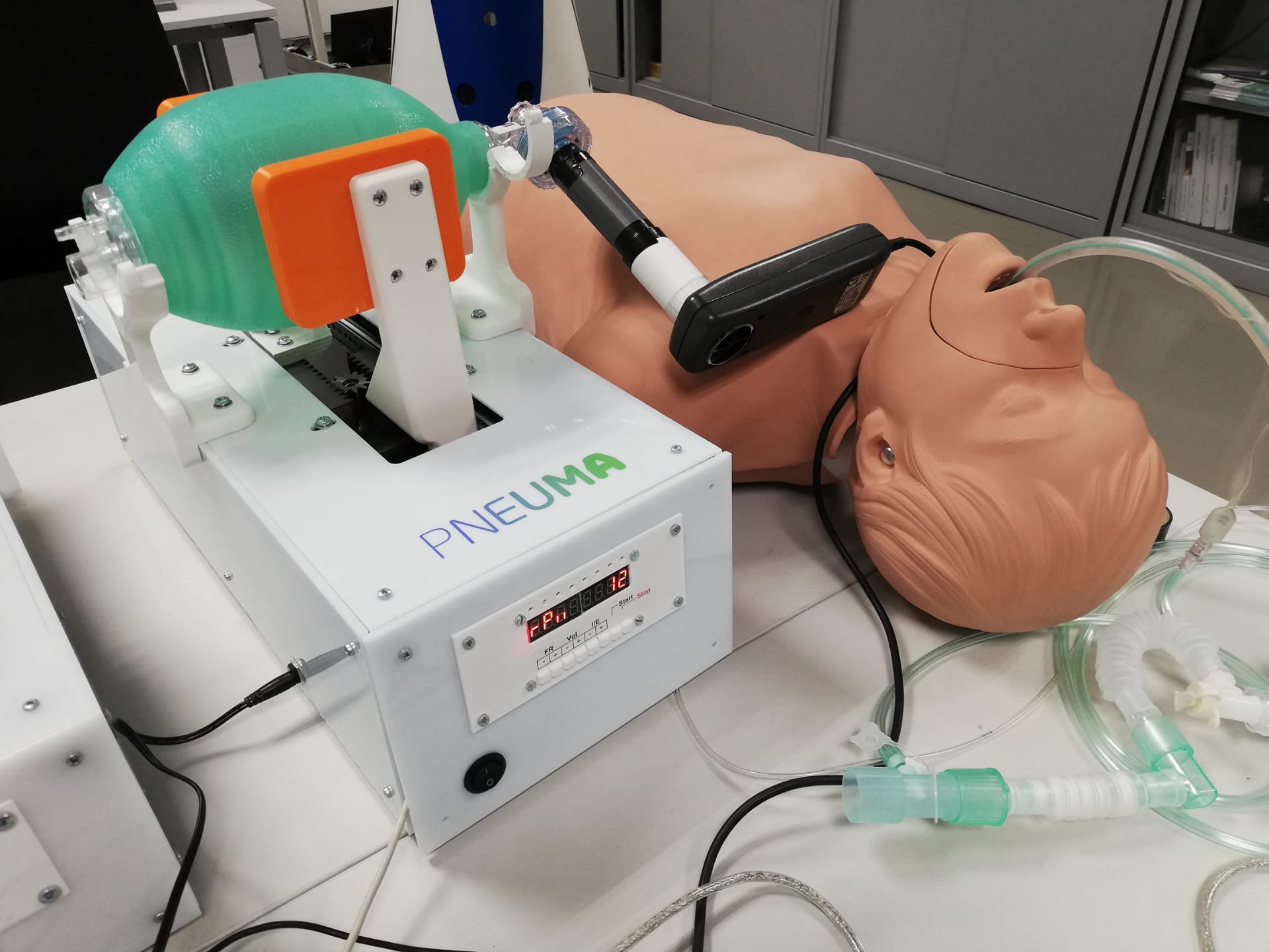 Use of spirometer to calibrate the volume of inspiration, with the support of the Centro de Simulação Biomédica da FMUP.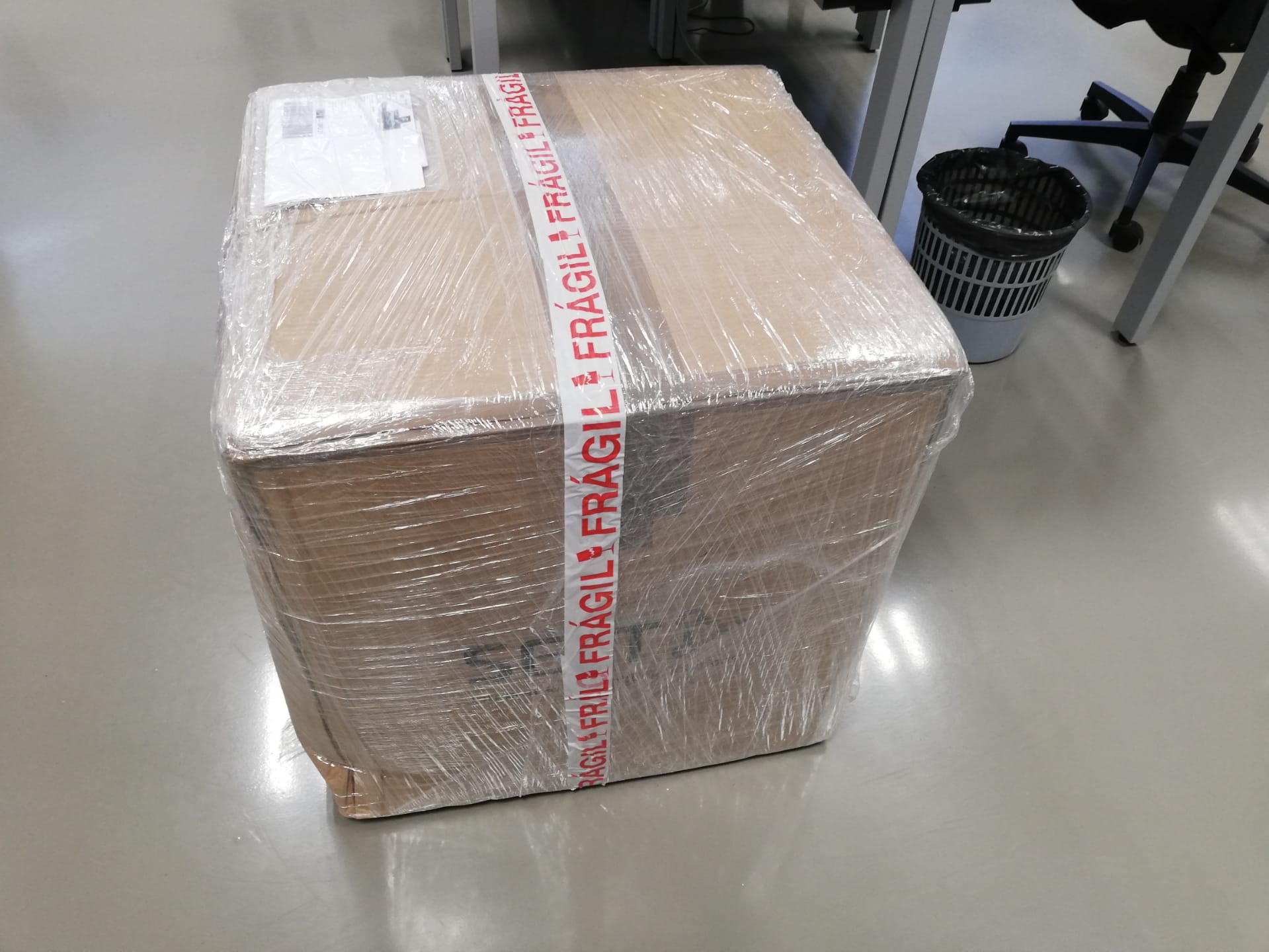 Arrival of the pre-series of six units produced by the company SELT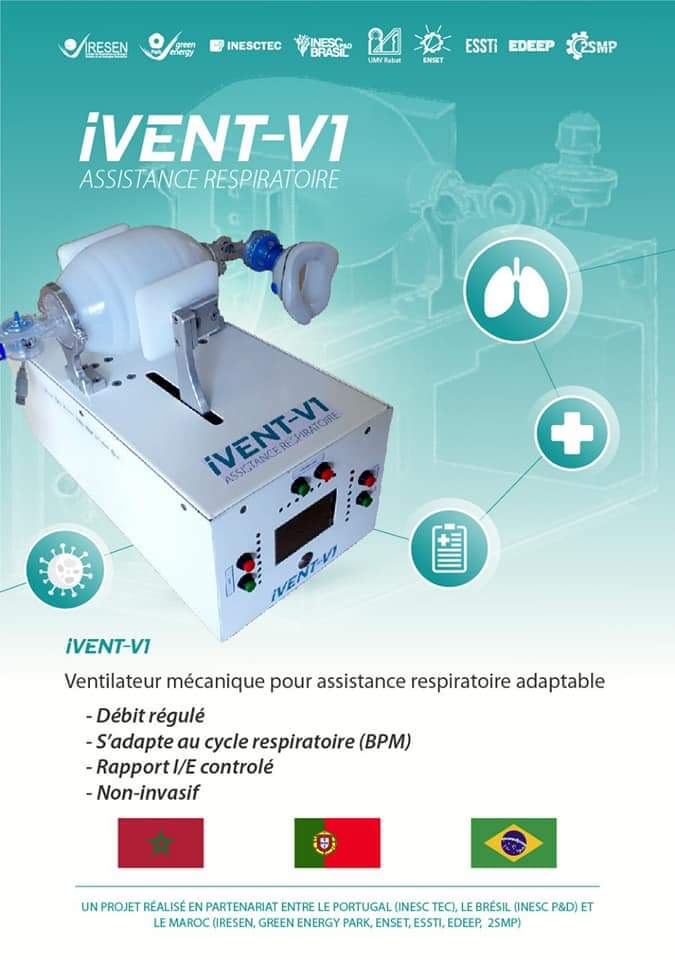 Presentation of the iVenti project – based on PNEUMA – in Morocco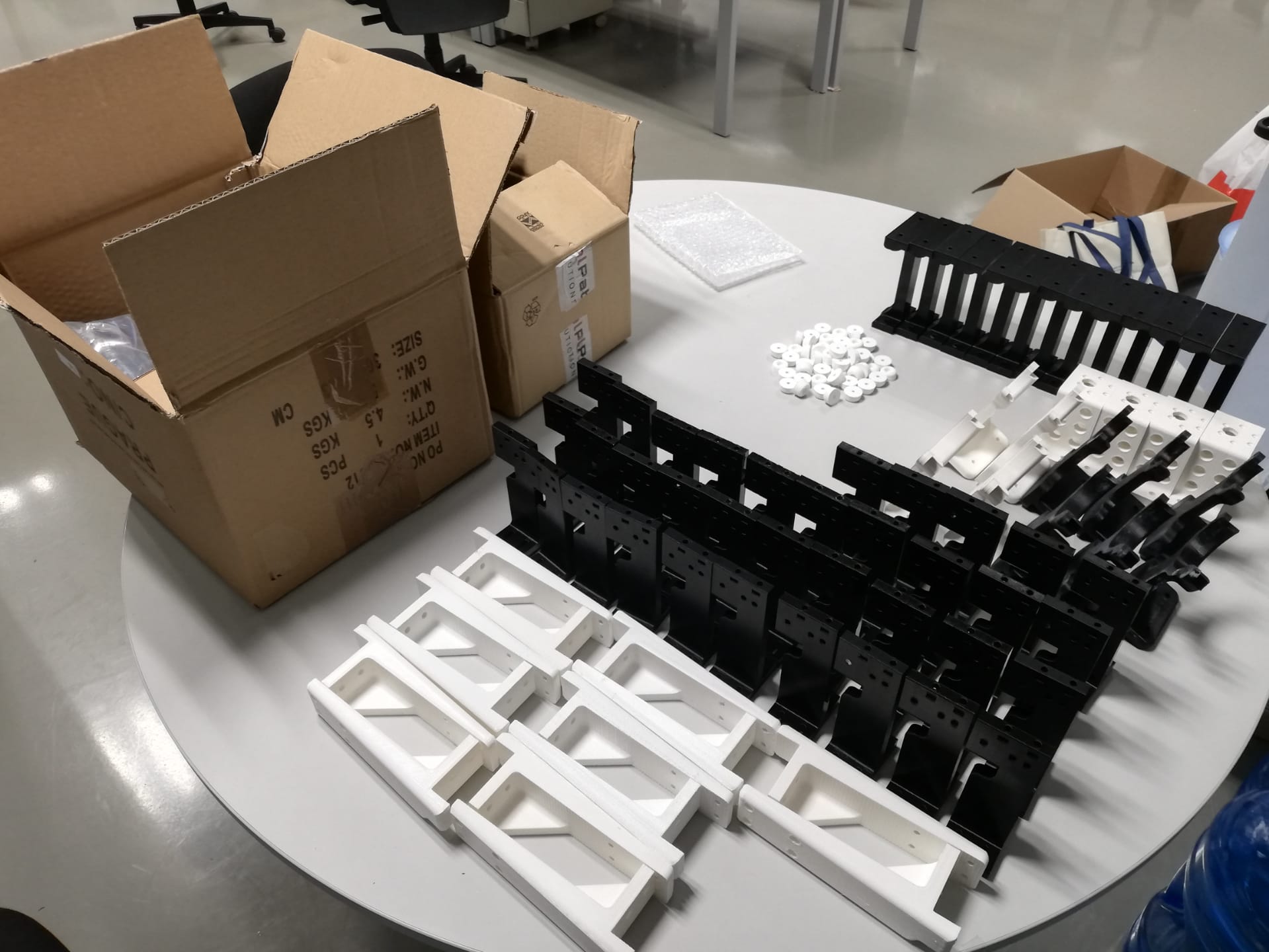 Shipping of material for the production of a pre-series of six PNEUMA units at SELT (Coimbra)


Presentation on the development of the PNEUMA project, at ARS Norte. Expression of interest in the supply of 200 units, scheduled for delivery in May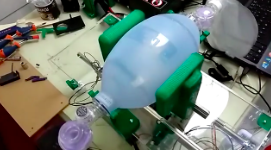 Demonstration of the first Vita prototype – based on PNEUMA – at INESC P&D Brasil.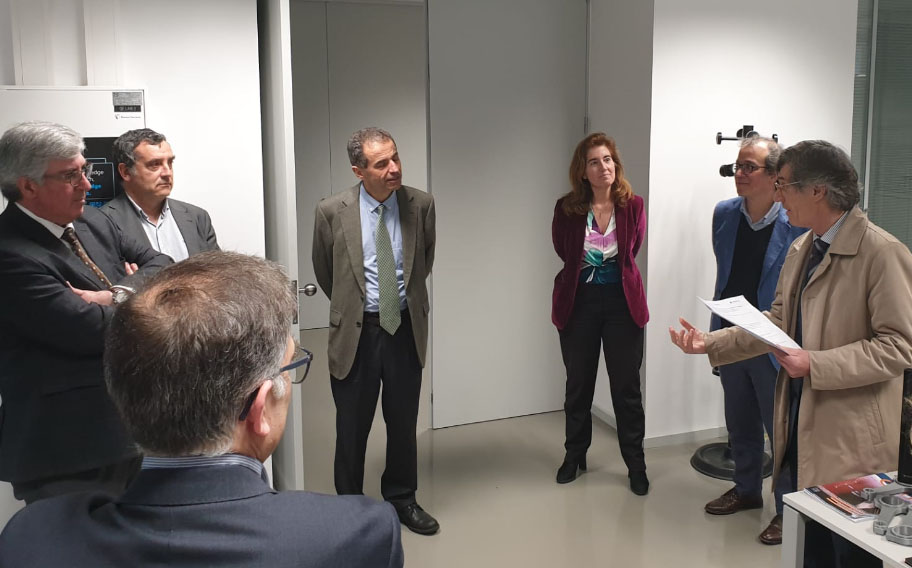 Manuel Heitor, Minister of Science, Technology and Higher Education (MCTES), Ana Mendes Godinho, Minister of Labour, Solidarity and Social Security (MTSSS), and Ana Abrunhosa, Minister for Territorial Cohesion (MCT), visited INESC TEC/FEUP
RTP | Faculty of Engineering of Porto developed an emergency ventilator
 
BIP INESC TEC Magazine | Portuguese Government gets to know INESC TEC initiatives to fight against the COVID-19 pandemic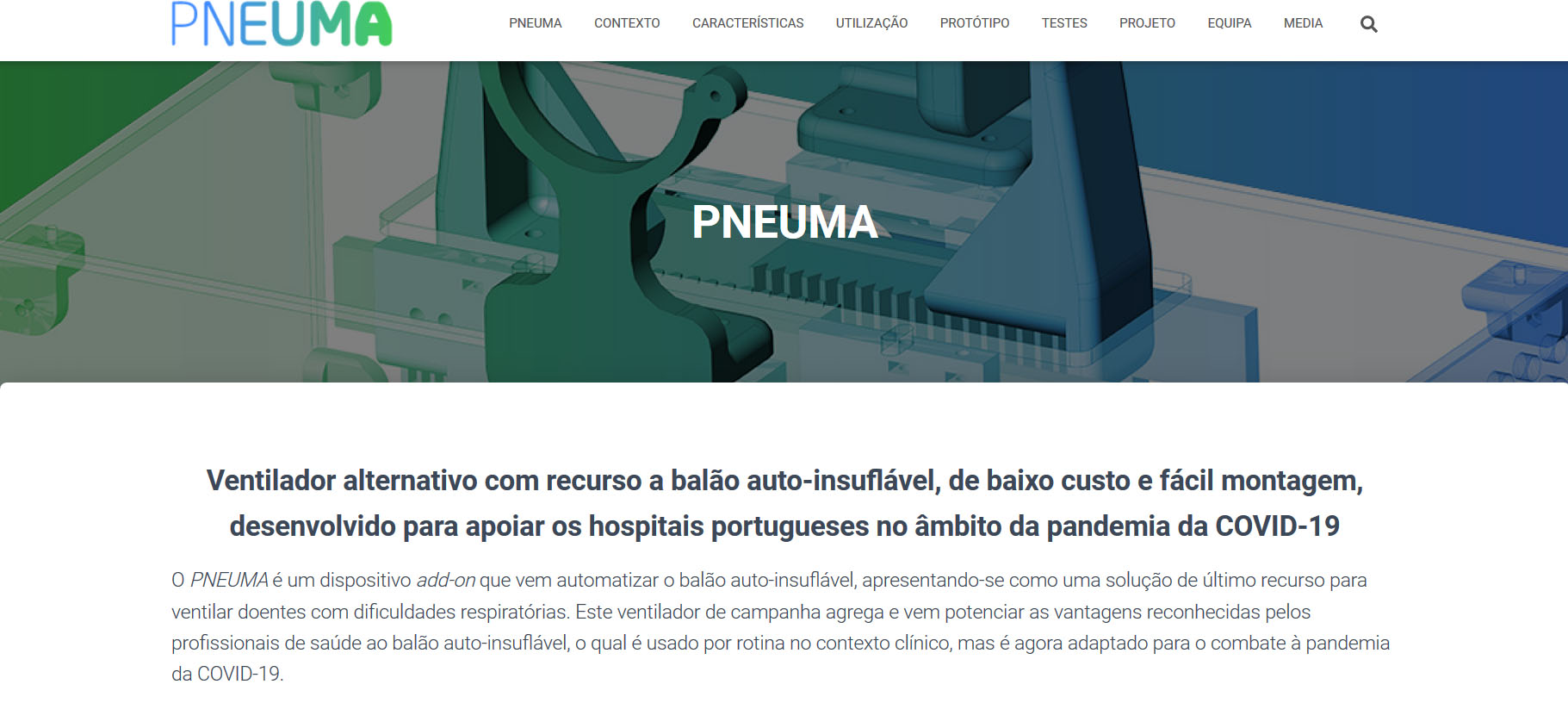 Launch of the website  pneuma.inesctec.pt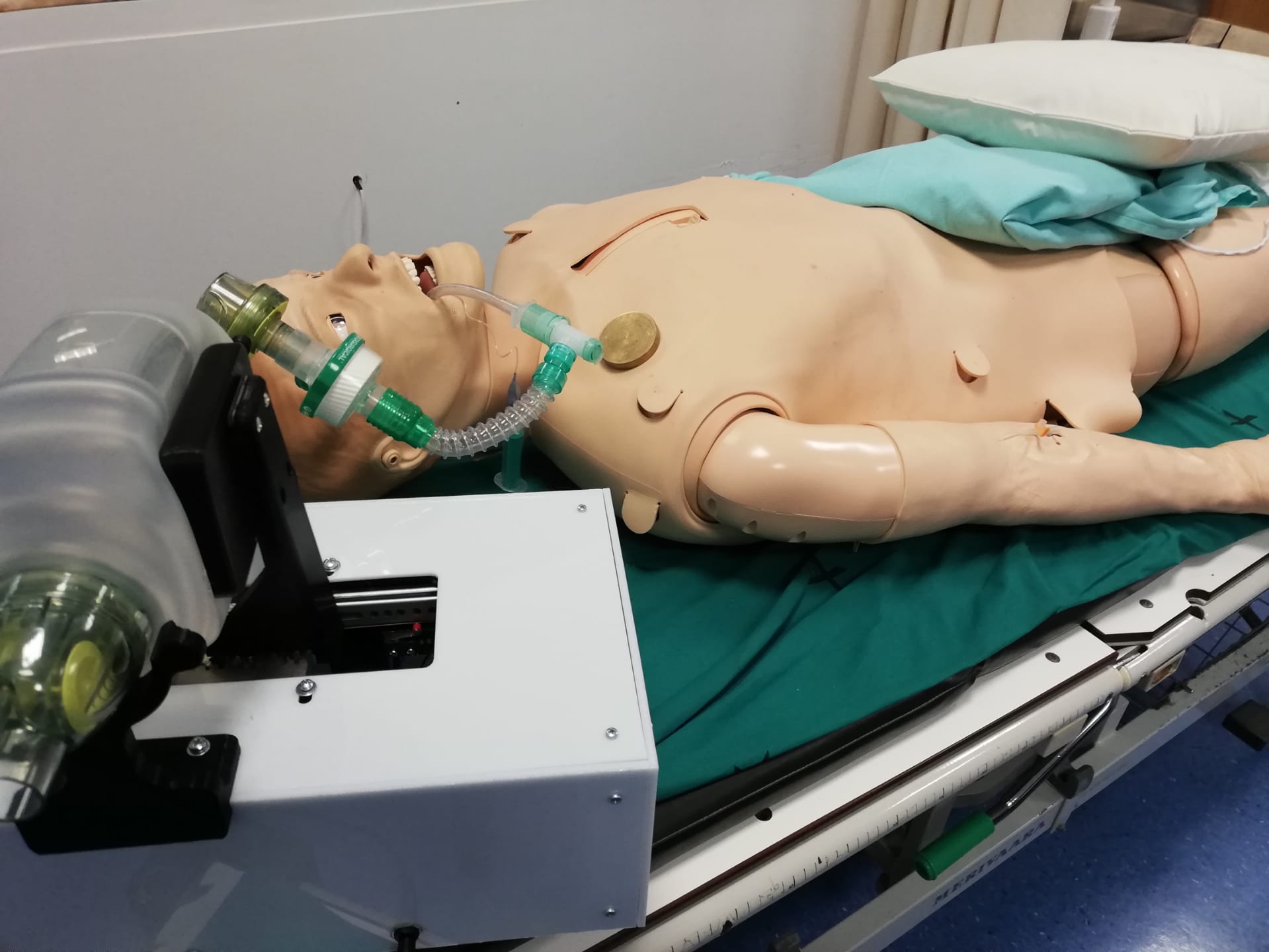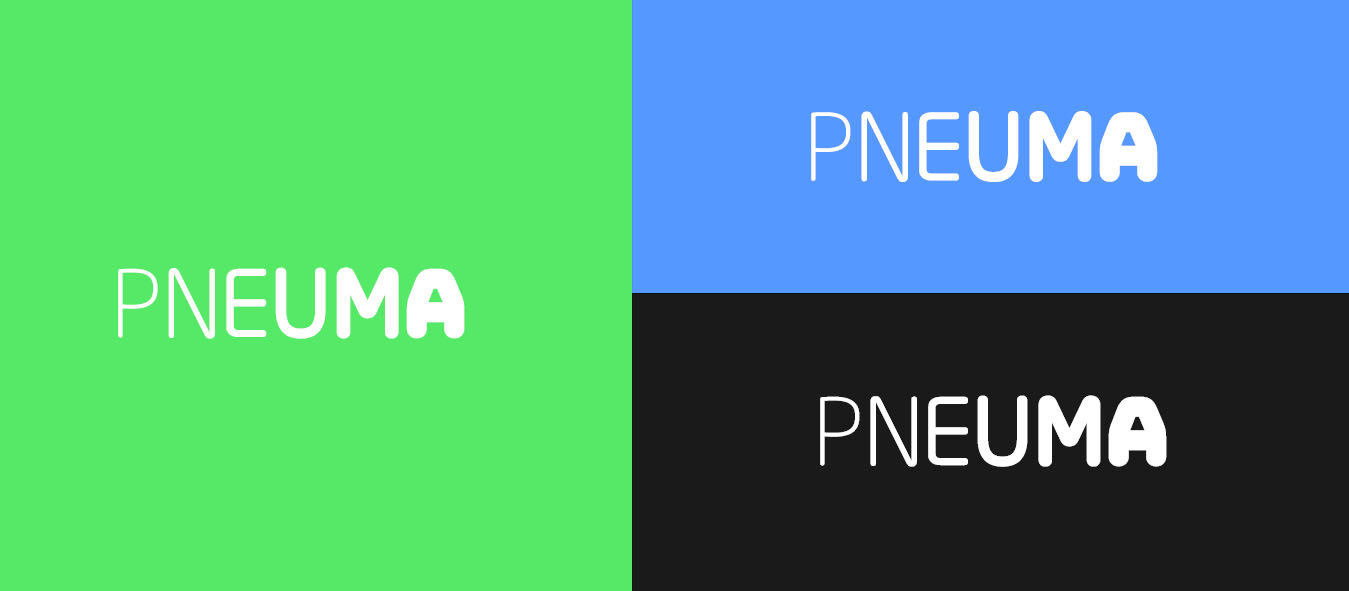 Emergency ventilator "christened" as "PNEUMA"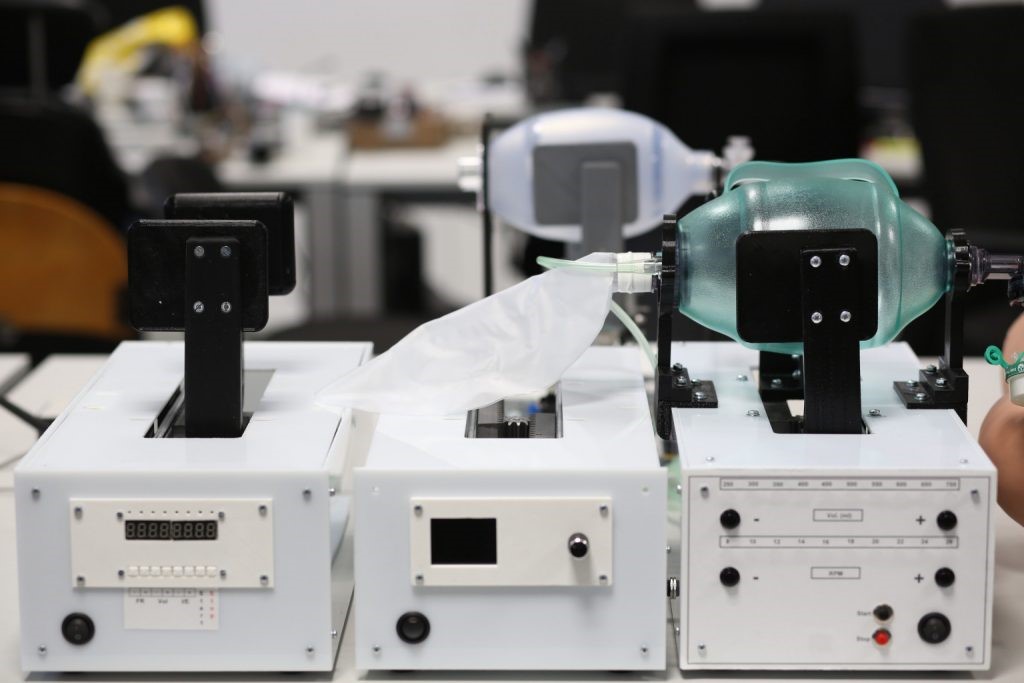 Demonstration of the second prototype, designed for modular assembly through laser cutting and 3D printing. Demonstration of different types of interface.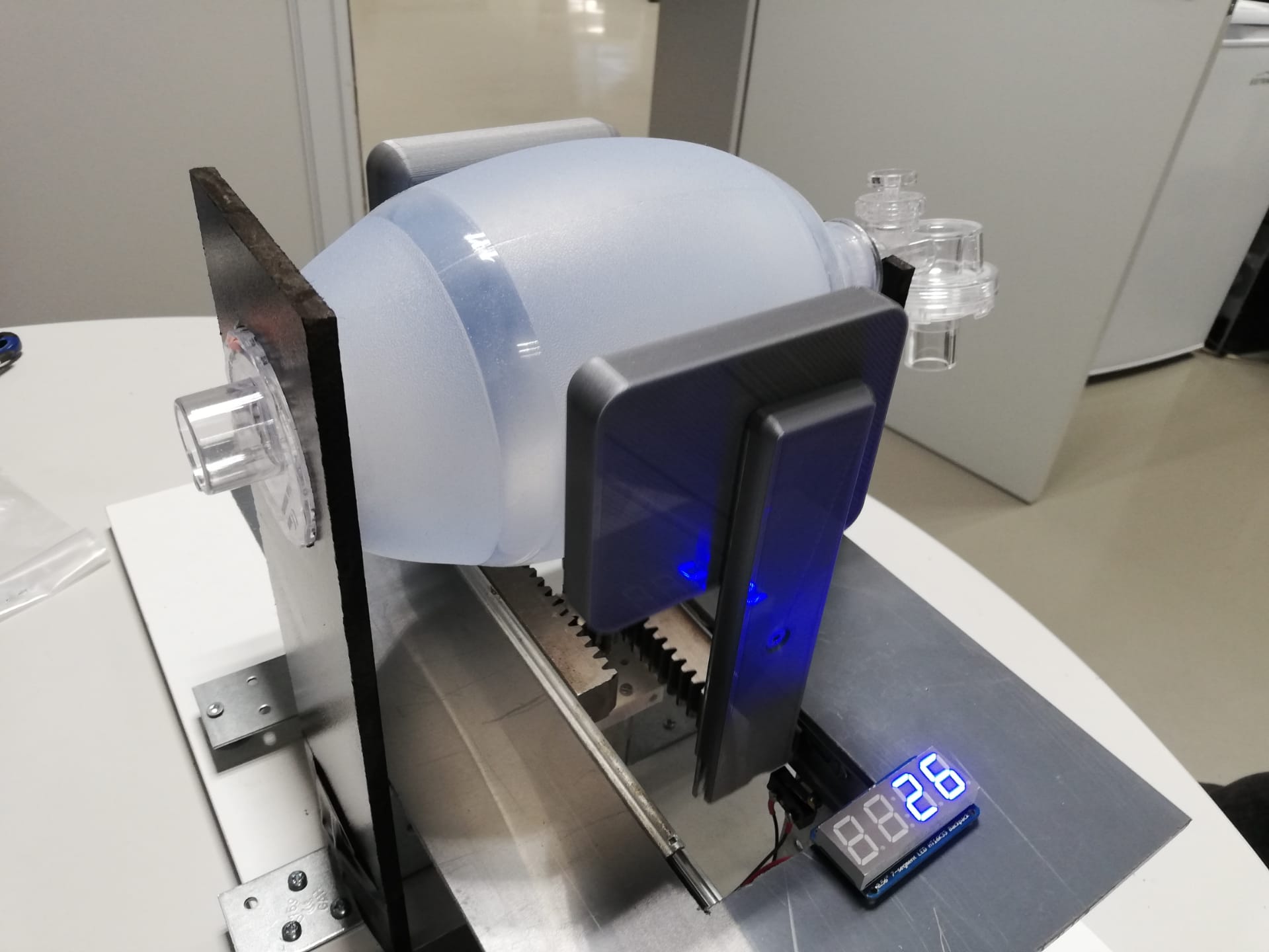 Conclusion of the proof of concept, followed by the assembly and demonstration of the first prototype after three days


First meeting of the PNEUMA team, at FEUP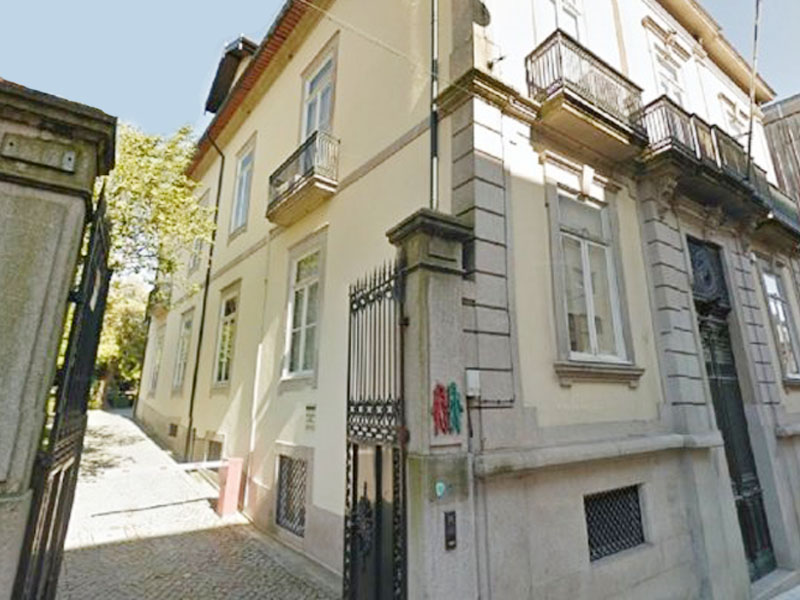 First meeting at ARS Norte. The challenge: develop an automatic actuator for self-inflating bags, similar to that presented by Rice University in 2019